From Albert Adams to Portia Zvavahera, Strauss & Co maintains a detailed database of every artist sold at auction since 2009. Whether it is painting, sculpture, works on paper, photography, ceramics or new media, this searchable database lists by artist every lot offered and provides aggregated data useful to collectors. Famous South African artists like William Kentridge, JH Pierneef, Alexis Preller and Irma Stern are introduced with helpful biographies along with the best contemporary artists.
---
Value your Art?
Do you know the value of your Art?
Jackson Hlungwani
---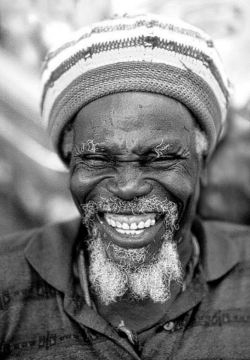 Jackson Hlungwani's work is infused with his particular mix of Christianity, traditional Tsonga beliefs and a personal revelation theology. He had no formal training as an artist but was taught wood carving by his father. He worked briefly in Johannesburg but returned to his home in Gazankulu, a former apartheid-era 'homeland' in the then Northern Transvaal, after losing a finger in an industrial accident. He was ordained in the African Zionist Church in 1946 and later founded his own church at Mbokhoto, near Elim. Among the ruined stone walls of an ancient Iron Age settlement up on a hill, he created 'New Jerusalem', the centre of his charismatic church and healing practice. He made carvings from fallen tree trunks found at the site, which were used in his religious teaching. Two altars made of rocks and populated with figurative sculpture, which were originally the focus of religious rituals at the complex, have since been relocated to the Johannesburg Art Gallery (The Altar of God) and the Wits Art Museum (The Altar of Christ). Hlungwani drew on biblical stories and imagery from the natural word such as animals and fish in his work and believed that God spoke to him and directed his creativity and his ministry.
Hlungwani's work became known to a wider audience when it was included in the Tributaries exhibition in 1984 and the Jackson Hlungwani Retrospective in 1989, both curated by Ricky Burnett. His work was also included in the grounded-breaking exhibition curated by Steven Sack at the Johannesburg Art Gallery in 1988, The Neglected Tradition, and the first Johannesburg Biennale, Africus, in 1989.
Source of image: revisions.co.za
---
59 lots offered 69.49% sold ZAR 789 742

Including Premium and VAT
Results include Buyer's Premium and VAT
---