From Albert Adams to Portia Zvavahera, Strauss & Co maintains a detailed database of every artist sold at auction since 2009. Whether it is painting, sculpture, works on paper, photography, ceramics or new media, this searchable database lists by artist every lot offered and provides aggregated data useful to collectors. Famous South African artists like William Kentridge, JH Pierneef, Alexis Preller and Irma Stern are introduced with helpful biographies along with the best contemporary artists.
---
Value your Art?
Do you know the value of your Art?
Keneilwe Mokoena
---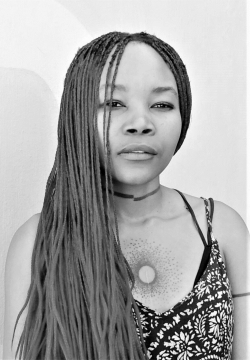 A visual artist/curator/educator based in Johannesburg, and a Fine Art graduate from Tshwane University of Technology. My work has been exhibited across Southern Africa including Pretoria, Johannesburg, Cape town, Eastern Cape, Swaziland, and internationally, including Brussels and Paris. I was the recipient of the Reinhold Cassirer award for 2015 and was in residence at the Bag Factory Artist Studio in Fordsburg, Johannesburg. I formed part of the Talent Unlocked Artist Programme 2018. I was chosen as a top10 finalist for 'Continuing Conversations – UJ portrait award 2018.I was in an artist residency programme at Southern African Foundation for Contemporary Art (SAFFCA) in Knysna, end of 2018; and another residency with NIROX sculpture park in 2020.
Her multi-media collages present deconstruction as a tender way of seeking to understand and magnify parts of herself and the natural world around her. It is insightfully articulated in The Forces of Nature that "The natural world is beautiful but complex. But it's even more beautiful to understand." Each component of her collages indicates a journey of curiosity, looking into the smallest micro-organisms of life that carry meaning, and gazing outward into the immeasurable distance of the cosmos. Through this process she acknowledges the beauty and chaos of living. This is followed by a delicate reconstruction of images that invoke the undeniable connection between oneself and the natural world. She merges incredibly detailed drawings, piercing self-portraits, disembodied text, and symbolic images to re-assemble the chaos into something vulnerable and resilient. Something resembling order.
---
1 lot offered 0.00% sold -

Including Premium and VAT
Results include Buyer's Premium and VAT