From Albert Adams to Portia Zvavahera, Strauss & Co maintains a detailed database of every artist sold at auction since 2009. Whether it is painting, sculpture, works on paper, photography, ceramics or new media, this searchable database lists by artist every lot offered and provides aggregated data useful to collectors. Famous South African artists like William Kentridge, JH Pierneef, Alexis Preller and Irma Stern are introduced with helpful biographies along with the best contemporary artists.
---
Value your Art?
Do you know the value of your Art?
Piet van Heerden
---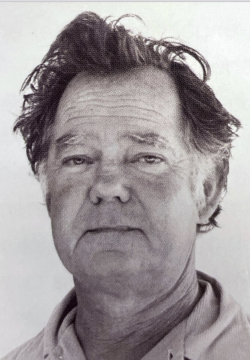 The son of South African missionaries, Piet van Heerden was born in Malawi in 1917. In 1927, he was sent to boarding school in Wellington in the Boland area of the Western Cape and then on to Cradock High School in the Eastern Cape where he received his first formal art training. In 1939, he moved back to the Boland, settling in Worcester. Here he was mentored by artist Hugo Naudé for 2 years (until Naudé's death in 1941) and his influence is evident in van Heerden's artworks. Van Heerden's style has been identified as epitomising Cape Impressionism, which draws inspiration from European Impressionism and the works of South African artists such as Naudé, Pieter Wenning, and Nita Spilhaus. Van Heerden is noted for his landscape paintings celebrating the Boland – wheat fields, vineyards, farms, and mountains, the semi-arid landscapes of the Northern Cape and Southern Namibia, and, like his mentor, springtime in Namaqualand.
Van Heerden participated in 16 solo shows during his lifetime, the first in 1944, and in numerous group exhibitions between 1945 and 1990. In 1948, he took part in an exhibition of South African art at the Tate Gallery in London. In 1952, he joined UCT's Michaelis School of Fine Arts as a part time lecturer. Van Heerden died in 1991 at the age of 71.
Image courtesy H. J. Strydom.
---
316 lots offered 69.62% sold ZAR 7 742 727

Including Premium and VAT
Results include Buyer's Premium and VAT
Results in green indicate post sales.
---