Strauss & Co Presents a Captivating Auction: Modern and Contemporary Art with a focus on Renowned Artist Alice Goldin
4 Sep 2023
Strauss & Co, Africa's leading art auction house, is delighted to announce its Modern and Contemporary Art timed online sale now live and open for bidding. This sale presents a diverse selection of over 400 artworks thoughtfully curated across four distinct sessions: Art Club, Impression/Expression and Re/View. The auction also features an homage to the legacy of Alice Goldin, a visionary artist whose work continues to inspire generations.
The sale commences with the vibrant and eclectic Art Club session. This session offers a kaleidoscope of contemporary artworks that encompass a rich spectrum of creativity.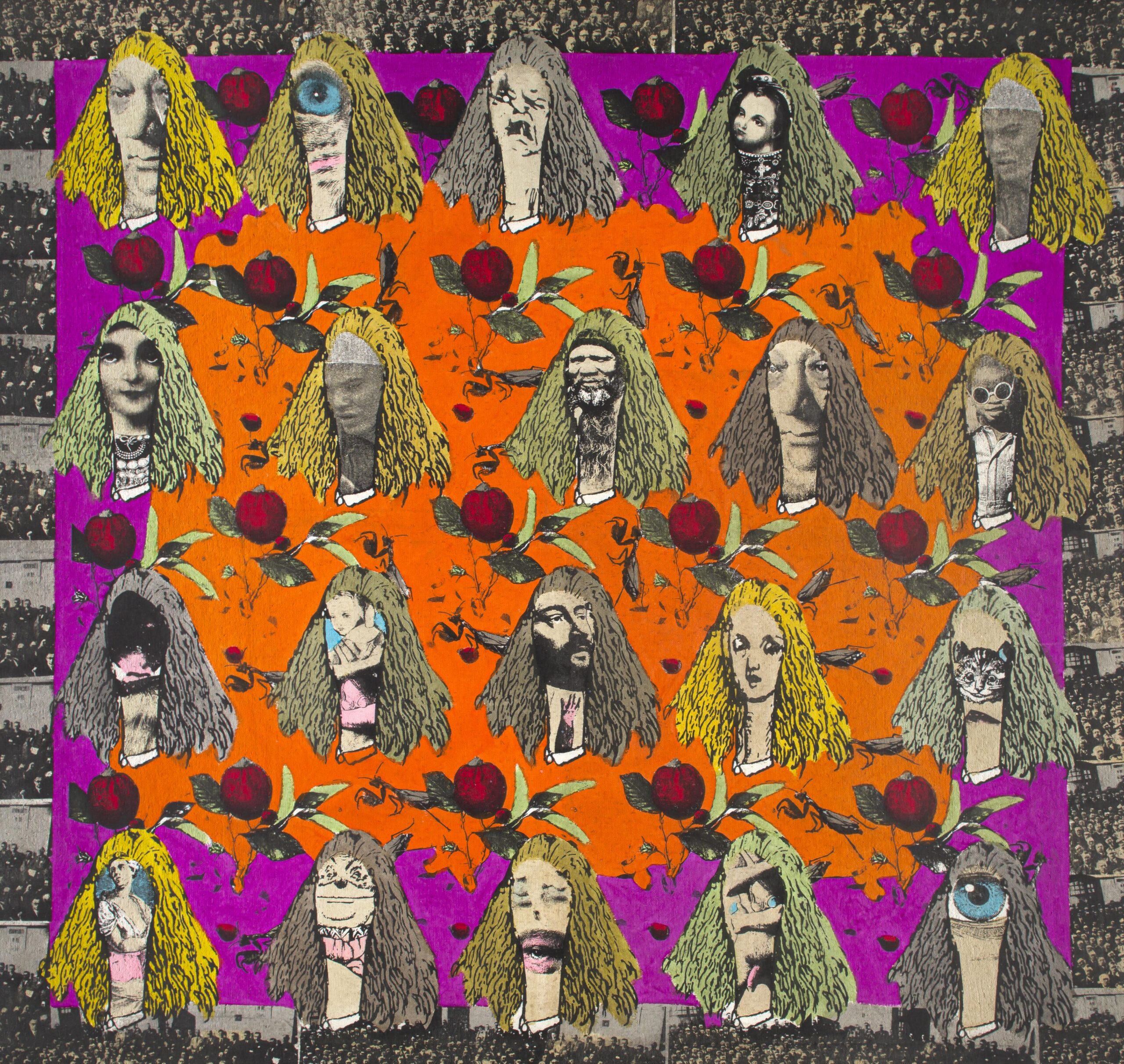 Featuring works by Mustafa Maluka, Steven Cohen, Wycliffe Mundopa, and many more, this session promises to be a showcase of artistic innovation and cultural diversity. Amongst the highlights is the cover lot, a silkscreen by Steven Cohen, titled Alice in Wonderland (estimate R40 000 – 60 000). In this piece, Cohen intertwines themes from Lewis Carroll's iconic children's book with commentary on South African history.
The sale also features two prints by South African stalwart JH Pierneef – Hardekoolboom, TVL (Nilant74) (estimate R40 000 – 60 000) and Uniegebou, Pretoria (Nilant) (estimate R12 000 – 16 000) that offer collectors an opportunity to acquire works by Pierneef at affordable prices.
For American pop art enthusiasts, the sale features a bold and colourful art rug titled Diamond Dust Shoes (estimate R20 000 – 30 000), designed by Andy Warhol, featuring vibrant shoe motifs on a black background. Also on offer, is a print of the iconic character Popeye by Jeff Koons (estimate R4 000 – 6 000) which forms part of a series dedicated to the spinach-chomping sailor.
Mustafa Maluka, a South African-Dutch artist, is renowned for his striking large-scale portraits that boldly convey deep and shared insights into themes of survival and confrontation. His artworks are distinguished by a distinctive colour palette, deliberately hinting at notions of indeterminate ethnicity. The sale showcases two exceptional works by Maluka: Their Chips are Stacked so High Against Us (After Ben Sharpa-Hegemony) (estimate R150 000 – 200 000) and Resilience (estimate R150 000 – 200 000). These paintings embody Maluka's signature style, where striking portraits are skilfully contrasted against dynamic, patterned geometric backgrounds.
A significant highlight of this auction is the session dedicated to Alice Goldin's previously unseen printworks from her estate making their debut in the secondary art market. Born in Vienna in 1922, Goldin established herself in South Africa after the Second World War, where she excelled as both a printmaker and a painter. Her work displays a profound connection with nature, reminiscent of Japanese Ukiyo-e woodblock prints. Like Ukiyo-e, her style and themes portray the transient essence of the natural world with intricate details, whimsical forms, and contrasting colours. These rare works from her estate offer collectors a great opportunity to own a work by a pioneering South African printmaker with attractive estimates.
The Impression/Expression session features over 100 works catering to diverse tastes and offering a large selection of artworks that span the realms of impressionism and expressionism. Conrad Theys' "Kokerbome" works are notable highlights, reflecting his deep affinity for the Northern Cape landscape, specifically quiver trees. Mountains and Clouds, (estimate R300 000 – 500 000) a striking oil painting by JH Pierneef is amongst the standout lots in this session. It features a panoramic view of a South African mountainous landscape, with towering, jagged peaks and undulating hills dominating the horizon. Moody, swirling clouds frame the sky, accompanied by imposing summits and vast plains. The colour palette shifts from shades of translucent blue to amethyst, eggplant, and deep indigo, all set against a swirling sky.
RE/VIEW, a newly-introduced session to the Strauss & Co online sale format, gives collectors a second chance to rediscover artworks that they may have missed in previous auctions. "This is part of our commitment to explore diverse approaches when presenting art, encouraging deeper understanding and rekindling appreciation for overlooked artworks. It presents collectors with an unparalleled opportunity to rediscover and acquire exquisite pieces that they may have missed previously. It also assists emerging collectors to acquire works from both rising talents and established, high-profile artists at accessible prices," explains Senior Art Specialist Jean Le Clus Theron.
Art Club, a fixed session in the Strauss & Co online auctions and a monthly in-person event to coincide with the online auctions, has been a resounding success since its inception in February. These events provide guests and art collectors ongoing opportunities to immerse themselves in the South African art world. "Art Club events underscore our commitment to art education and appreciation. These gatherings offer a platform for attendees, ranging from novices to connoisseurs, to deepen their understanding of the secondary art market, explore the current sales, whilst enjoying the company of Strauss & Co's knowledgeable art specialists and celebrated artists, accompanied by impeccable hospitality," says Kayleen Wrigley, Art Valuation Specialist at Strauss & Co. Art Club events take place on the first Tuesday of every month, alternating between Strauss & Co's Johannesburg and Cape Town salerooms.  
This timed online auction that runs until 11 September promises to be a memorable week that brings together art enthusiasts, collectors, and connoisseurs to celebrate the beauty of artistic expression. Join us in exploring the realms of creativity, innovation, and inspiration, all online at the touch of your fingertips on our website: www.straussart.co.za
This month's Art Club introduces Art Quiz Night, hosted by quiz master Jacques van Straten. It promises to be an evening of art-themed fun for everyone. It will start with a short talk about The Threads of Africa Project presented by director of Julia Meintjes Fine Art, and curator, Julia Meintjes. The Threads of Africa Project is a joint project between the weavers of the Mdukatshani Development Trust, based in the Thukela Valley of KwaZulu Natal, and Julia Meintjes Fine Art. These exquisite objects convey a blend of fine craftsmanship and timeless appeal, while also capturing age-old weaving techniques used in the region, inspired by the rich landscape and history of KwaZulu Natal. Strauss & Co is delighted to be offering three unique examples of exquisitely woven copper-coated wire bowls from the Threads of Africa Project in the upcoming Mid-Century Furniture sale taking place later on in September.