Strauss & Co's strong catalogue of women artists tracks a history of innovation from Maggie Laubser and Irma Stern to Sethembile Msezane and Ruby Swinney
23 Mar 2023
Cape Town Auction Week, Strauss & Co's marquee live-virtual auction of modern and contemporary art, jewellery, silver, furniture and fine wine, culminates with an evening sale of important art on Tuesday, 28 March 2023, at 7pm, that affirms the sustained contribution of South African women artists.
Strauss & Co auction acknowledges sustained contributions of women artists with work made between 1924 and 2019
Strong presentation of historical works by Ruth Everard-Haden, Maggie Laubser, Freida Lock, Irma Stern and Maud Sumner
Naspers Collection consigns five paintings, including Irma Stern's historically important Malay Quarters c. 1940s
Stellenberg Collection releases six paintings, including two by Maud Sumner
Contemporary offering includes paintings, drawing, sculpture and photographs by Deborah Bell, Virginia Chihota, Marlene Dumas, Vivienne Koorland, Esther Mahlangu, Sethembile Msezane, Thania Petersen and Diane Victor
Highly prized modernists like Ruth Everard-Haden, Maggie Laubser, Freida Lock, Irma Stern and Maud Sumner lead a strong selection of works by influential vanguard artists Deborah Bell, Marlene Dumas, Vivienne Koorland, Esther Mahlangu and Diane Victor, and acclaimed new contemporaries Virginia Chihota, Sethembile Msezane, Thania Petersen and Ruby Swinney. The line-up also includes a watercolour by French artist Marie Laurencin, best known for her delicate depictions of young women.
Highlights Span Nearly a Century of Work by Women Artists
The opening lot of this much-anticipated sale is Maggie Laubser's expressionist composition Cape Dutch House with Trees (sold at auction for R222 775), painted shortly after the artist's return to South Africa from Germany in 1924. The 111-lot catalogue affirms the robust contributions made by women artists to the South African canon between 1924 and 2019 – the date of Ruby Swinney's ethereal oil on silk diptych Kindergarten (sold at auction for R175 875), the newest work by a woman artist in the sale.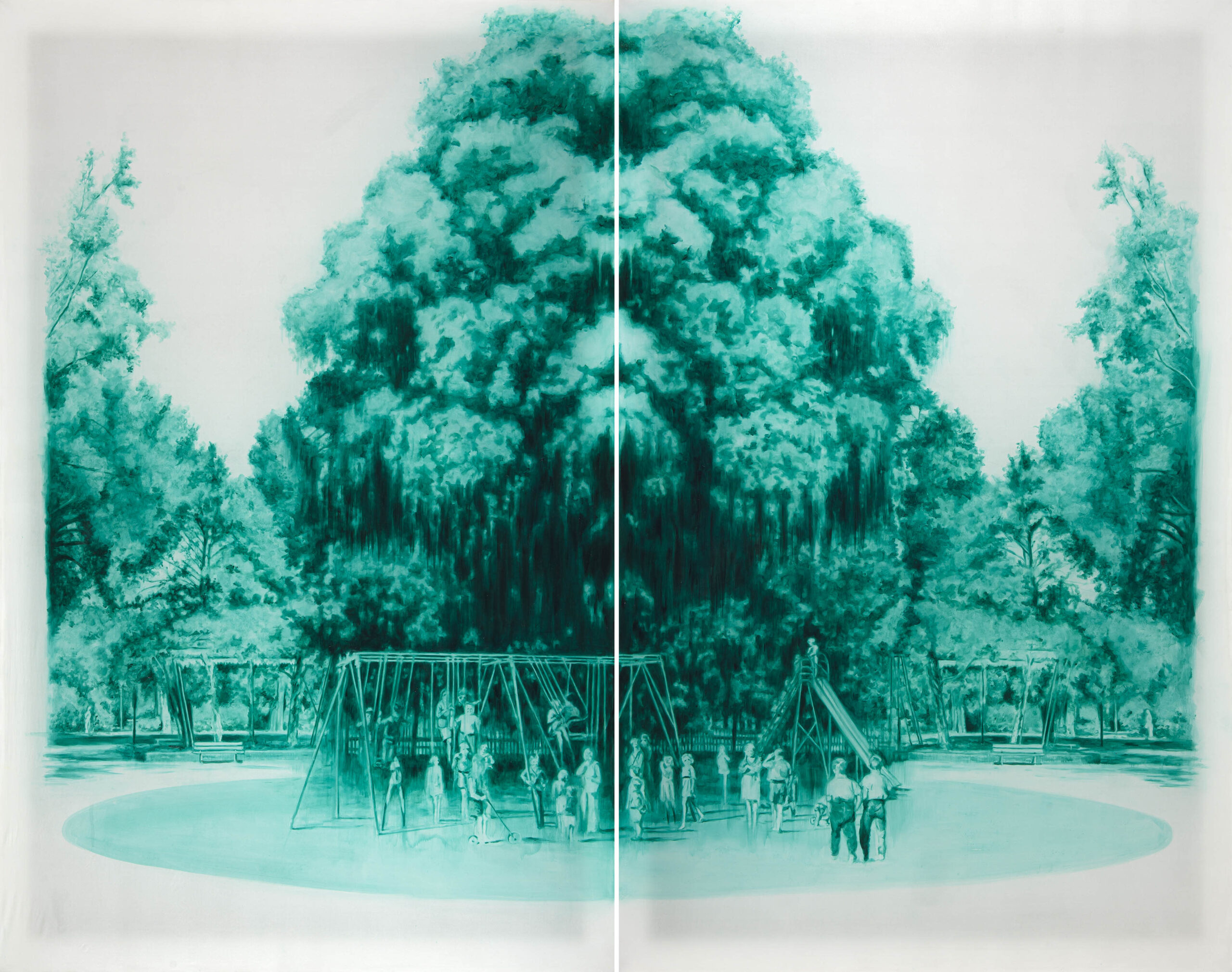 "Women artists have frequently been at the forefront of innovations in painting, introducing bold new ideas, forms, media and subjects of interest," says Jean le Clus-Theron, Head of Sale, Strauss & Co. "But, in a country with a strong tradition of travel and landscape pictures, women have also asserted their right to move freely to make work. Our in-sale focus on South African painters who explored East Africa includes two important works by Freida Lock and Irma Stern, both  produced in Zanzibar. Among the contemporary works, Sethembile Msezane and Thania Petersen are represented by photographic self-portraits that innovatively speak to contemporary social issues."
Stern's devotional scene Children Reading the Koran (sold for an African auction record of R22 303 125) dates from 1939, the occasion of her first of two professional visits to the Indian ocean island of Zanzibar. Freida Lock's Hashimi (sold at auction for R670 045), a 1947 study of a dhow harbour, was produced during the artist's 18-month stay in Zanzibar. Both the Stern and Lock paintings are presented in their original wooden frames made from carved Zanzibari door frames.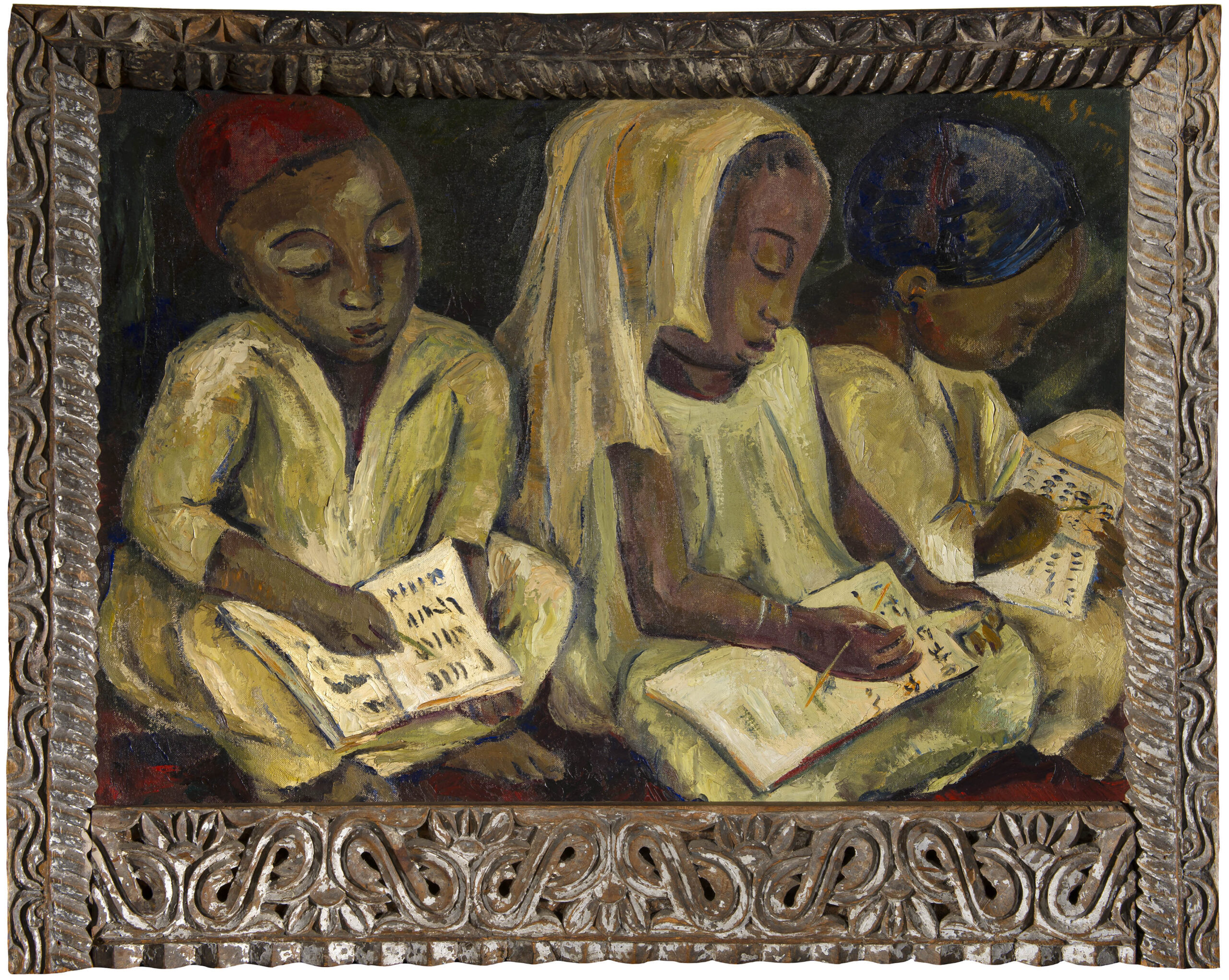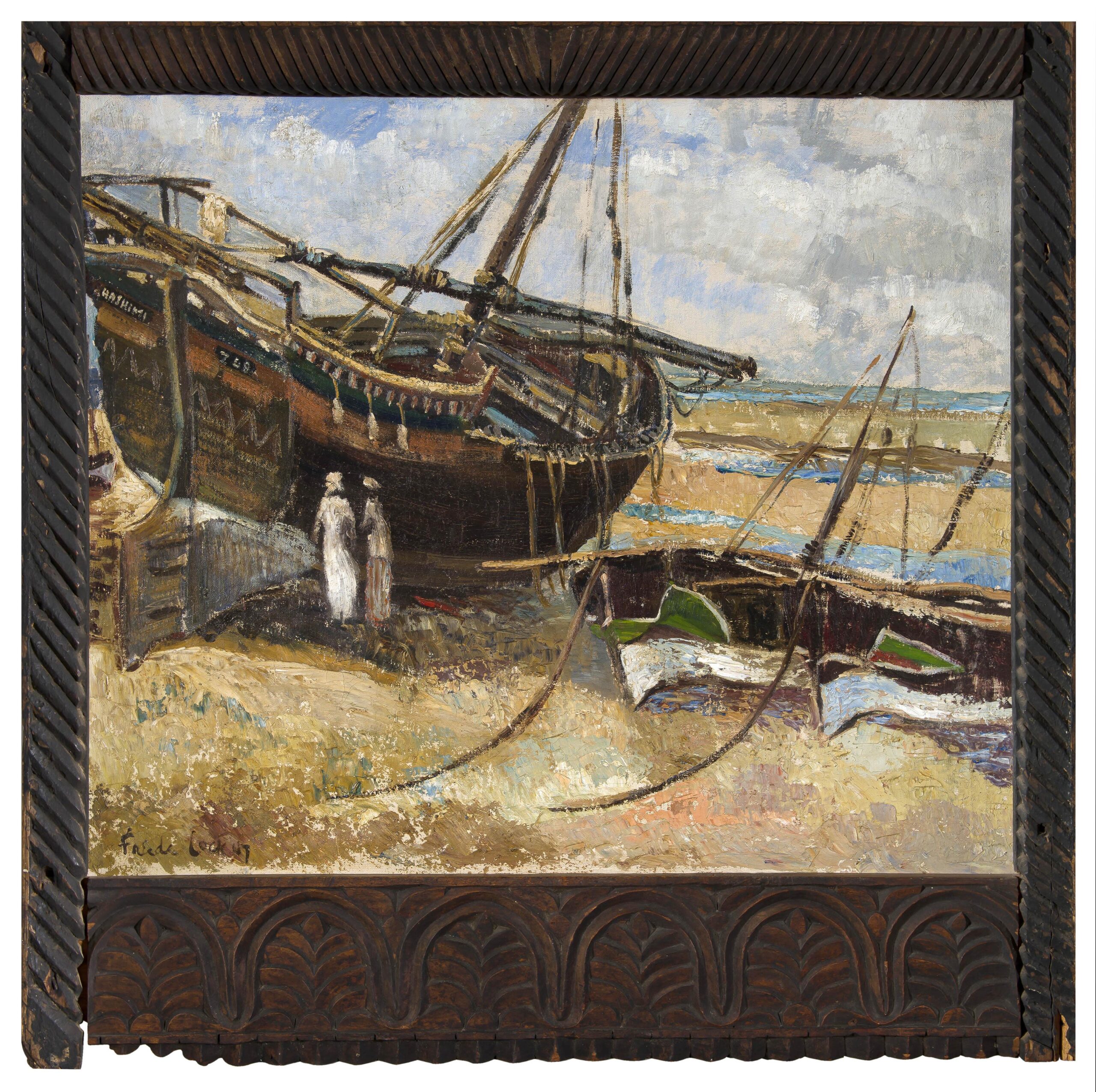 Other notable historical works by women artists include Maggie Laubser's Bird with Tomatoes (sold at auction for R577 625), an iconic distillation of the artist's later interests, and Irma Stern's bountiful Still Life with Flowers and Pumpkin from 1948 (sold for R4 000 000). There are two Parisian street scenes by trailblazing earlier 20th-century painters, Maud Sumner's 3 Rue Campagne Premiere (sold at auction for R152 425) and Ruth Everard-Haden's Rue de la Grande-Chaumiere at Night (estimate R80 000 – 120 000). Paris is also the context of Deborah Bell's remarkable café scene, The Dance of Salomé (sold for R250 000), which was started in 1986 during the artist's residency at the Cité Internationale des Arts.
Pieces from the Important Stellenberg and Naspers Collections on Auction
Sumner's Paris work is one of two pieces by this artist from the Stellenberg Collection, which takes its name from a grand Cape Dutch homestead founded in the late 1600s in what is today upper Kenilworth. The other is Sumner's watercolour Trees, De Vaal Drive (sold at auction for R199 325). Strauss & Co is privileged to also be handling works from the Naspers Collection, including Irma Stern's Malay Quarters (sold at auction for R866 438). This lot from Stern's golden age of the 1940s is socially important. In 1944, the Malay Quarter was declared a slum and numerous houses were expropriated by the city government, inspiring a strong preservationist movement.
Significant Contemporary Works on Auction
Diane Victor has frequently and directly responded to social events. The 1992 charcoal-and-chalk composition Nastagio, Degli Onesti, and the Difficult Decision (sold for R350 000) is a narrative triptych that explores the mistreatment of women, an on-going problem in South Africa. The removal of a statue of Cecil John Rhodes from the University of Cape Town in 2015, a local event that reverberated globally, is the context of Sethembile Msezane's Chapungu – The Day Rhodes Fell (sold at auction for R105 525), which shows the artist in an elaborate costume. Also, from 2015 and informed by the social protests that gripped the country's tertiary institutions, Thania Petersen's Queen Colonaaiers and her Weapons of Mass Destruction 1 (sold for R55 001) uses humour to make its point.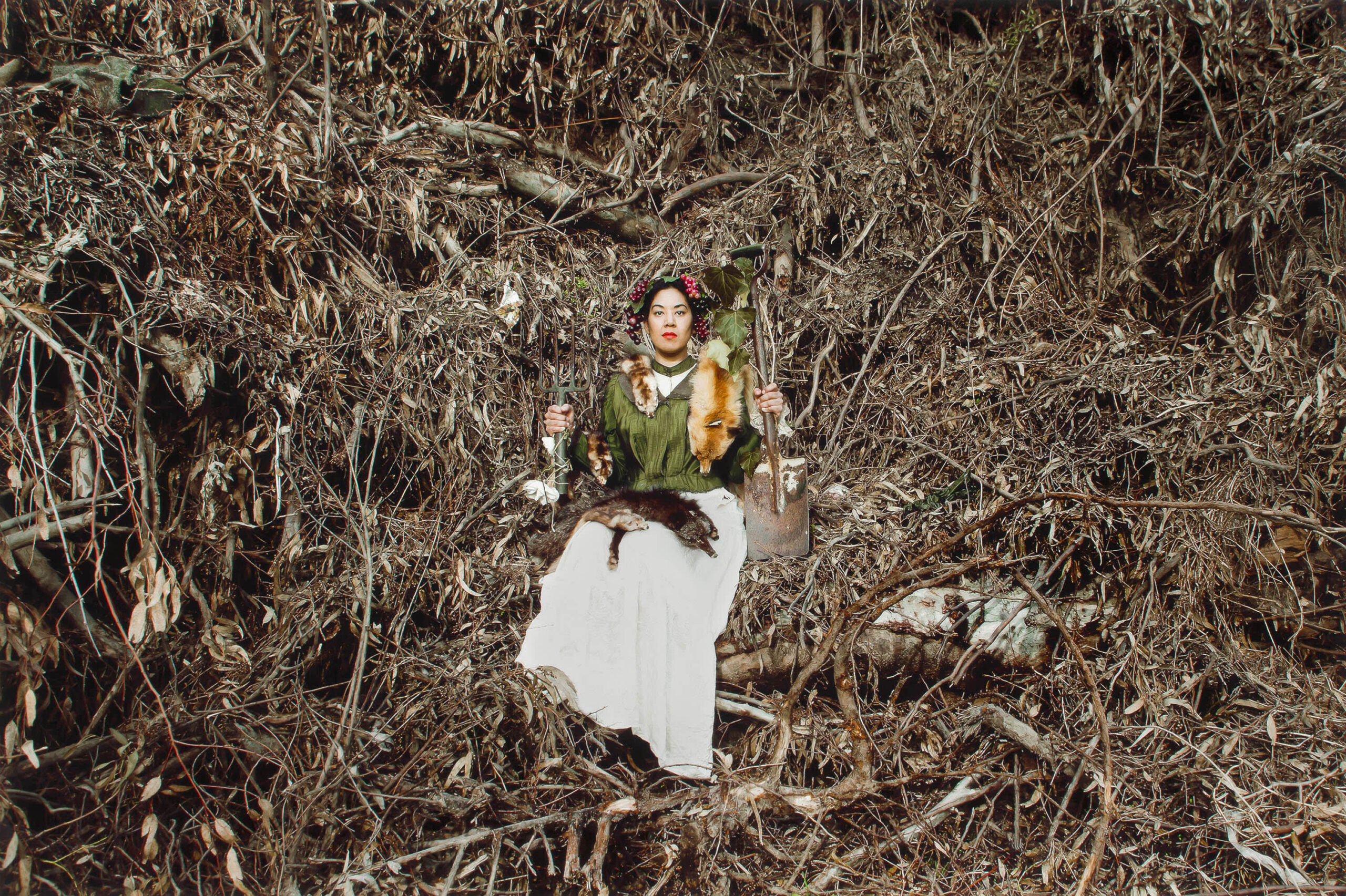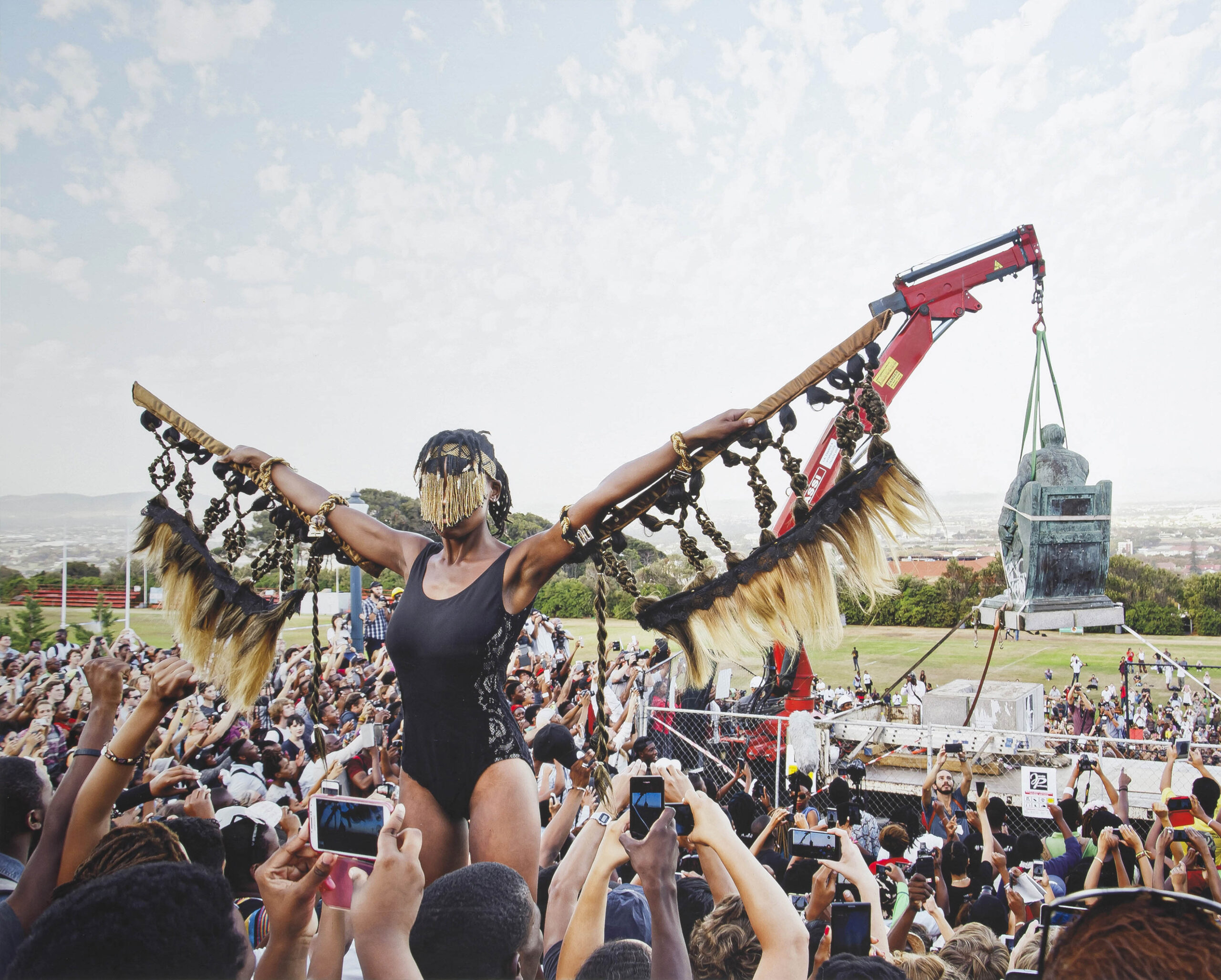 Collectors can view these extraordinary works in the catalogue for Cape Town Auction week at Strauss & Co's public gallery at Brickfield Canvas, 35 Brickfield Road, Woodstock, Cape Town, from 10am to 5pm until 28 March 2023. 
Updated to Reflect Prices Achieved at Auction