Celebrating Esias Bosch's centenary
14 Feb 2023
Celebrating Esias Bosch's (1923 – 2012) centenary, Strauss & Co is proud to present a single-artist, timed online auction of his work between 13 and 20 February 2023.
The sale, consisting predominantly of works from two major collectors of his work, includes some of Bosch's very early earthenware, his favourite medium, stoneware, as well as his popular porcelain ware, and very special small- and large-scale decorative lustreware ceramic tiles. Bosch's initial training as a fine artist at the University of the Witwatersrand is clearly evident in the painterly quality of these tiles and some critics even refer to him in this regard as South Africa's 'Claude Monet' of ceramics.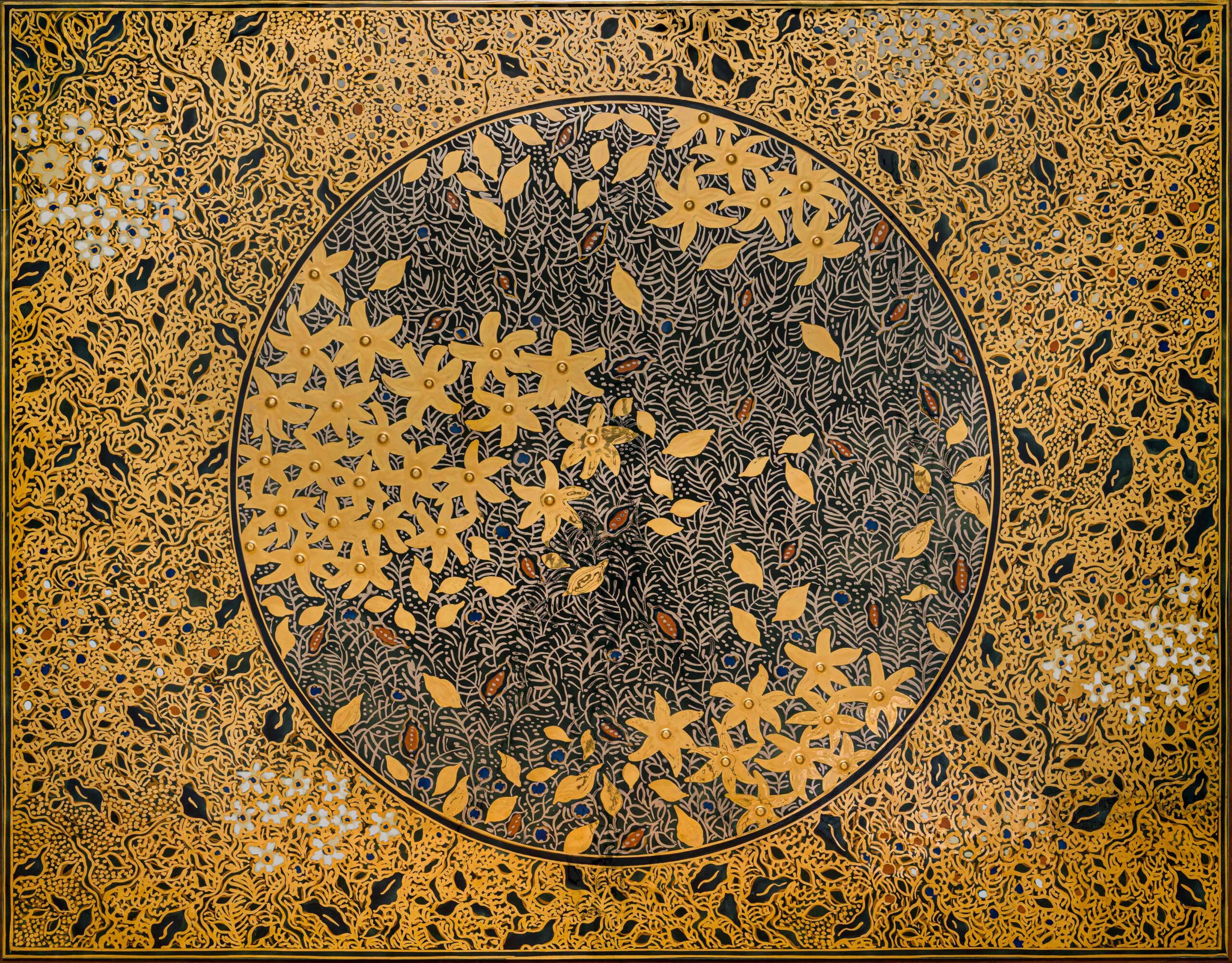 Bosch's interest in ceramics was cultivated in his studies overseas: first at the Central School of Art in London, under well-known tutor, Dora Billington, and then later with such luminous ceramic artists as Raymond Finch and Peter Cardew. There are two little known facts about early Bosch, firstly, the brief period he spent at the Globe Potteries in Nieuw Muckleneuk, Pretoria before setting up his own studio in White River, Mpumalanga. Secondly, the fact that Bosch mentored Ian Dare, founder of Kolonyama Pottery, the studio set up just across the border in Swaziland, with Bosch's influence clearly visible in the decorations of this studio's wares.
Ceramics in South Africa can be broadly divided into four categories: first, traditional African earthenware, such as the clay pots discovered at Mapungubwe, and heritage ware, such as VOC plates; second, mass produced utilitarian ware manufactured in such large-scale factories as Continental China in Boksburg; third, potteries such as those producing limited numbers of decorative ware (Dykor Ceramic Studio, Globe Potteries, Kalahari Studio, Conrand Linnware, etc.); and fourth, individual artists' ceramic studios, creating unique objects of art (Esias Bosch, Tim Morris, Hyme Rabinowitz, etc.).
Bosch's studio, known as Die Randjie (The Edge), is unique in the method of firing ceramics, using local wattle tree wood, rather than electricity, in the heating of his kilns. Art historian Hans Fransen (1982:339) described Bosch's works as having "a certain uncontrived African flavour, achieved not by the use of overt African motifs, but more by its general feel and the nature of its decorations". Regardless of the medium in which he was working, Bosch consistently drew inspiration from his surrounding environment in the Lowveld, forming his iconic visual language. More than fifty of Bosch's ceramic works are on display at the Strauss & Co offices located at 89 Central Street, Houghton, an exhibition accompanied by an e-catalogue, a special commemorative lecture by Bosch specialist, Dr Ronnie Watt on Thursday 16 February (booking essential), and a recorded interview with Bosch's son, Anton, an accomplished ceramic artist in his own right.
Updated to Reflect Prices Achieved at Auction