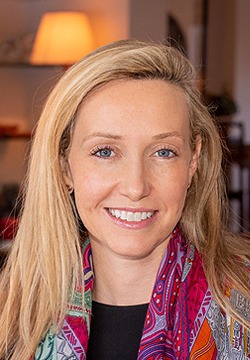 Kate Fellens
Client Advisory, Consultant
Kate Fellens (b. 1982, Boston, Ma, USA) is a lover of the arts and of South Africa. She has spend her entire career involved with auction houses worldwide and brings her passion for auctions to the Strauss & Co team.
Kate double majored in Art History and French Studies at Williams College, Massachusetts, which is one of the top academic institutions in America, with the highest rated program for Art History in the country. During this time, Kate spend her summers as an intern with Sotheby's in New York City in the Chinese Ceramics department. She was offered a job at Christie's upon graduation and based in New York, Kate was part of the Silver and Furniture departments, where her passion for the decorative arts was born. She then moved to Paris to complete a post-graduate degree in the Arts of France and joined the Christie's Paris Silver department. Her interest in art funds and corporate collections grew during this time and her thesis was written on art as a investable asset class and portfolio diversification.
A further move to London saw Kate join Barclay's Private Bank, in a team focused on High Net Worth Individuals. Kate brought an art advisory expertise to the financial institutions team. However, her desire to be closer to the art works themselves saw her return to Christie's, where she spent the next 5 years in London, working in the Client Development department as a liaison to the Impressionist and Post War & Contemporary departments. Kate is privileged to have worked on a number of important sales, including the The C. Ruxton and Audrey B. Love Collection, The Collection of Yves Saint Laurent and Pierre Bergé hosted at the Grand Palais in Paris, and the re-creation of Truman Capote's famed 1966 Black and White ball to promote the auction of the contents of New York's famed Plaza Hotel.

Kate has since lived in Nairobi, Kenya and Johannesburg, South Africa, for over 5 years, where her passion for Africa was born. She was a panel judge at the Art Fair in Nairobi and completed art-related business development projects in East Africa. She is fortunate to have been able to combine her two great passions, art and Africa, and works to promote the arts from the continent and the brand of Strauss abroad. Some highlight of Kate's career with Strauss include the auction of Pierneef's Farm Jonkershoek with Twin Peaks Beyond, Stellenbosch for over r20 million which highlighted a dialogue between South Africa and Europe through the artists travels, something that Kate is keen to explore. Secondly, the sale of Williams Kentridge's set design for the band Mango Groove's Another Country,which sold for over r2 million, was an equally profound experience.
Kate is fluent in English and French and is currently based in Brussels, with her husband and two young daughters. Beyond promoting the arts of Africa, Kate is equally interested in exposing children to art and has championed the family brunch viewings and children's art tours at Strauss.