Archived
Strauss & Co end year on a high note with Online-Only Auction – Part II
26 Nov 2021
In Boksburg Advertiser | Caxton Reporter
The sale features something for every taste, budget and whim – from perennial favourites like William Kentridge and JH Pierneef to impressionistic landscapes from Hugo Naudé and lyrical watercolours from Namibian Adolph Jentsch.
November Online Part II includes Sessions 4 – 9:
Guest Curator: Sam Nhlengethwa; The Fabulous Picture Show; For Generations to Come: Andile Dyalvane; The Rose Korber Collection; Landscape Paintings; Wine: Italy & Spain.

Monday, 22 November at 8am – Monday, 29 November 2021 at 8pm
---
Session 4: Guest Curator: Sam Nhlengethwa
"We are delighted that the multi-talented artist Sam Nhlengethwa agreed to guest curate a session in our sale. Among his many achievements, Sam co-founded the Bag Factory Artists' Studios, an important artist-led institution with whom we at Strauss & Co have an ongoing relationship," says Goodman.

Nhlengethwa included an eclectic array of artworks in his selection, including 20th-century abstracts by Lucky Sibiya and Paul Blomkamp, figurative works by Willie Bester, Vuyisani Mgijima and Nelson Makamo, as well as evocative colourful paintings by San artists Emilia Karangu Muhinda and Ferciano Ndala. Muhinda's Composition with Animals and Trees is a luminous landscape that takes inspiration from the artist's First Nation ancestral visual heritage and features pictographs of plants, animals and mythical beings. Ndala, who fled the Angolan Civil war, depicts a 'paradise lost' in his Composition with Elephant and Antelope.
---
Session 5: The Fabulous Picture Show
Session Five, the 'Fabulous Picture Show', presents works from the annual fundraising auction of the Friends of the Tatham Art Gallery in Pietermaritzburg. A highlight of this auction is four works by Sudanese artist Hussein Salim (lots 330, 331, 332, and 337), that offer collectors the chance to bring an international flavour to their art collections. The richly textured works feature his characteristic lush, impasto technique, using personal symbolism that is both ancient and contemporary. Salim's works are represented in public and private collections locally and internationally.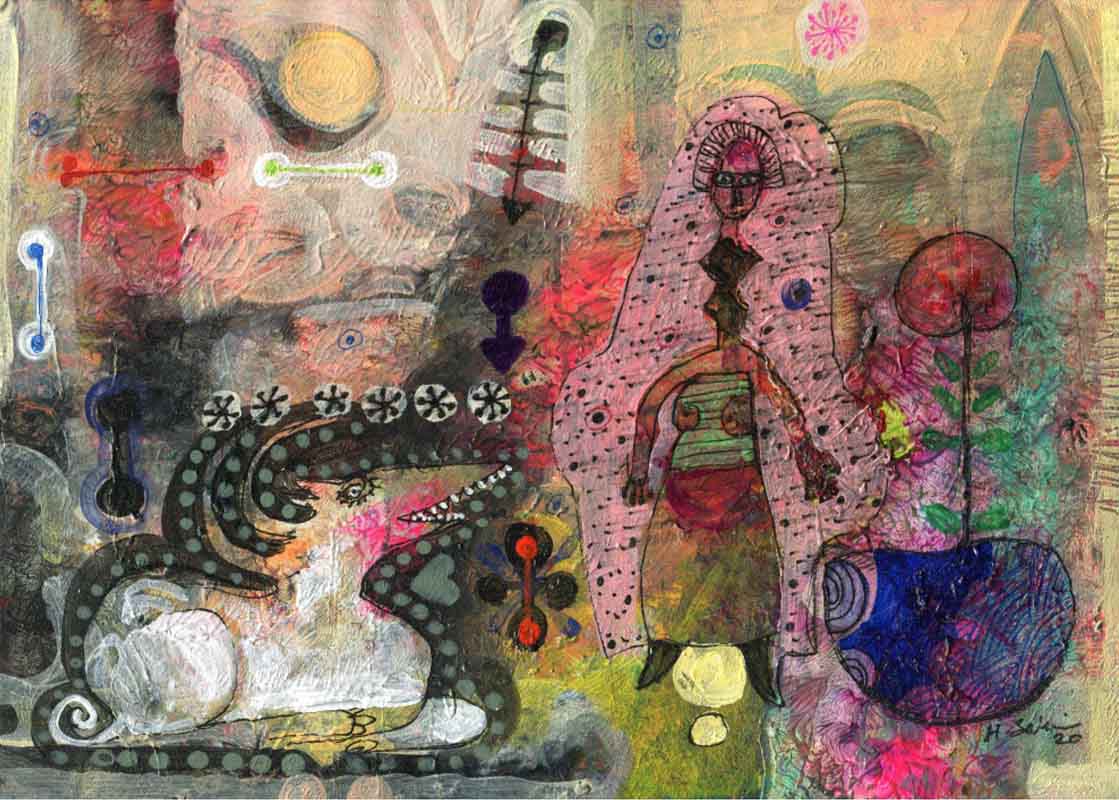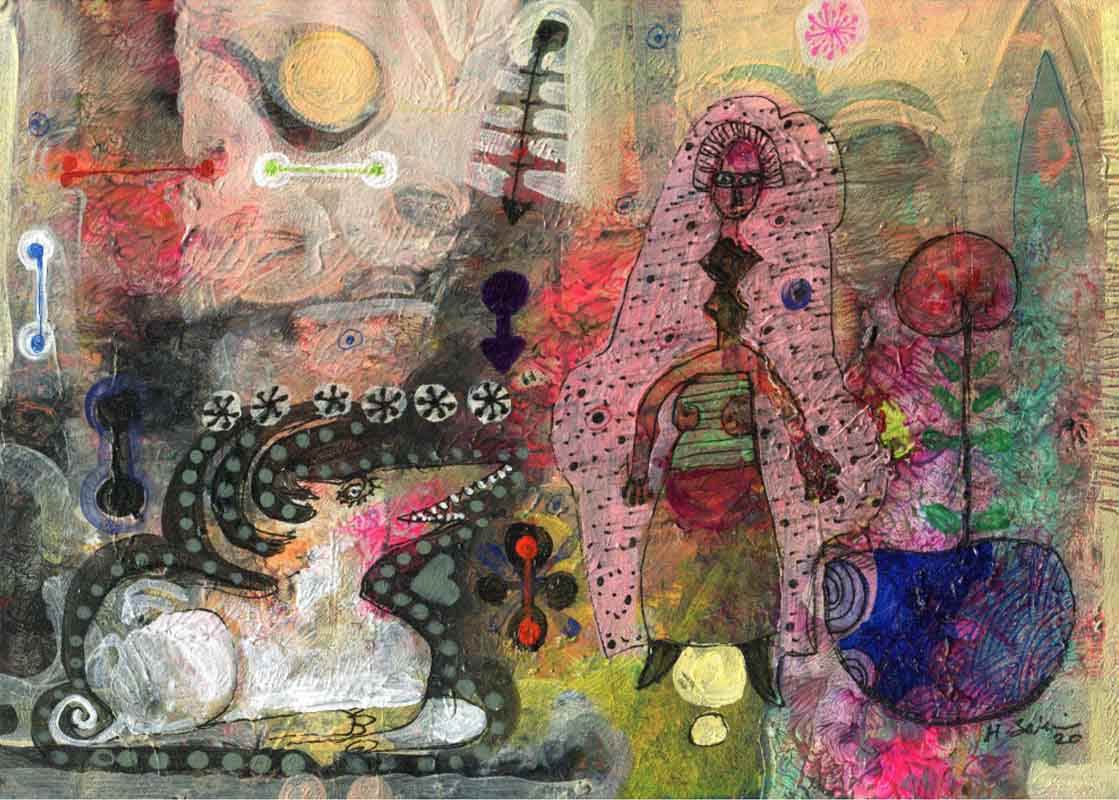 ---
Session 6: For Generations to Come – Andile Dyalvane
Master contemporary ceramicist and co-founder of Imiso Ceramics, Andile Dyalvane, believes in the ethos of iCamagu, an African philosophy of gratitude. All Dyalvane's work features a signature line that reminds him of his responsibility to leave a footprint for the next generation. One of the key lots is Nyulu (Purify), a large, glazed charcoal clay vessel with hand-painted underglaze.
Strauss & Co is proud to present Dyalvane's one-of-a-kind ceramic works on this auction in collaboration with Sanlam Private Wealth and Bakusasa Trust. The proceeds of the 'For Generations to Come' session will go toward supporting the artist's former school, Ngobozana Primary, in his home village of Qobo Qobo in the Eastern Cape.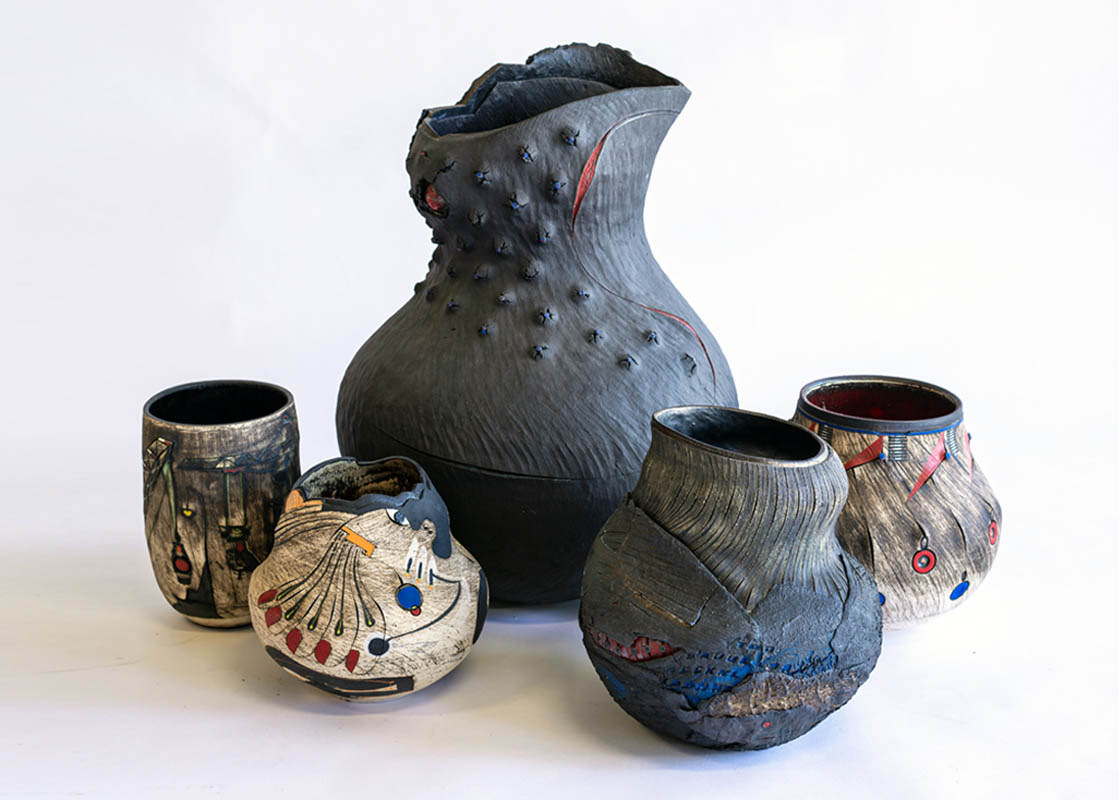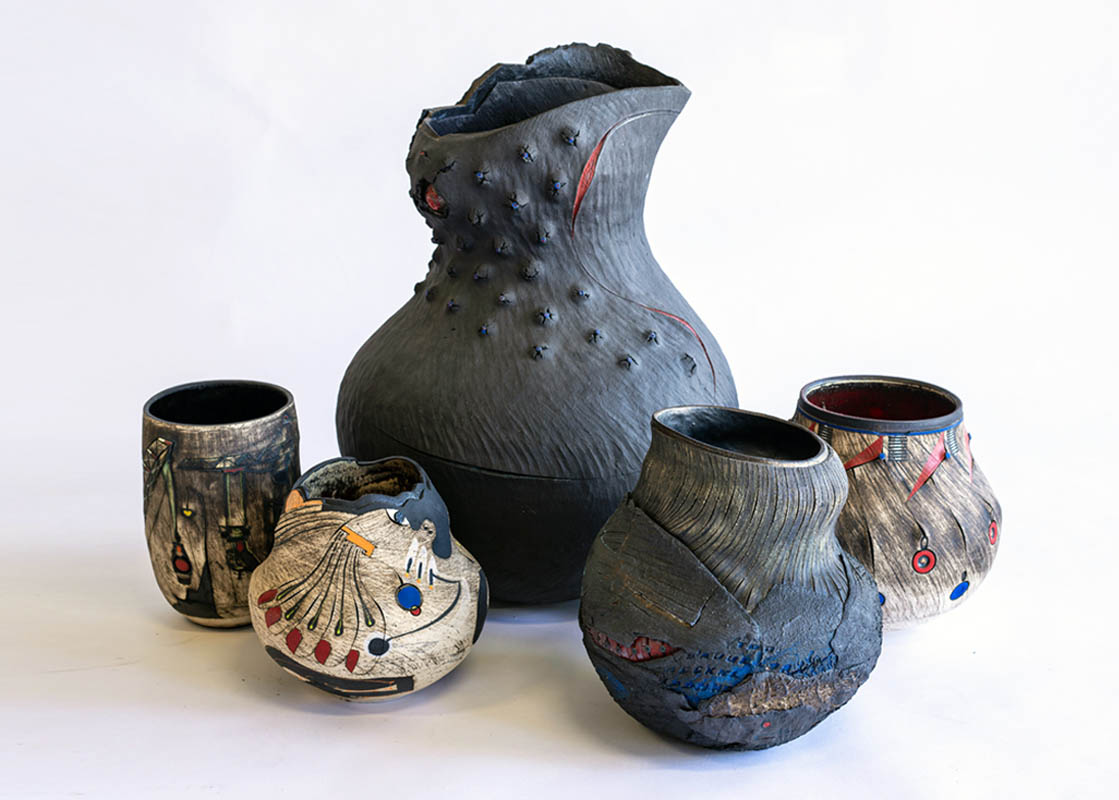 ---
Session 7: The Rose Korber Collection
Art writer, gallerist and collector Rose Korber played a significant role in promoting South African artists on the local as well as the international art market – Oprah Winfrey and Sir Ian McKellen were among her clients.
Session 7 features several art treasures from her estate, including one of William Kentridge's famed 'Nose' works. "I'll never forget my first visit to Kentridge's studio", said Korber. He opened drawer after drawer of magnificent drawings and original prints, and what a choice there was! It has been one of the highlights of my career to have gotten to know him and help promote his work over the years".
The aquatint, drypoint and engraving work Nose 3 is part of a suite of thirty limited-edition prints by Kentridge that elaborate on his production of the Shostakovich opera, The Nose, performed at the Metropolitan Opera in New York in 2010.
---
Session 8: Landscape Paintings
Lithuanian artist Pranas Domšaitis developed a distinctive style of painting that fused folkloric Eastern European art traditions with an emerging Continental Expressionism. He exhibited throughout Germany and counted artists such as Ernst Ludwig Kirchner and Edvard Munch among his peers. His work was deemed 'degenerate' by the Nazis, which limited his career as an artist in Europe. He and his wife Adelheid Armhold moved to Cape Town after the Second World War when she was offered a position at the University of Cape Town's College of Music. Lot 442, an oil on board work titled Landscape with Dwellings is an extraordinary piece as it offers the buyer two paintings in one, a landscape on the front and a still life with vase of flowers on the back. Both paintings are executed in the artist's expressionistic style, with strong, brooding colours and elongated forms.
---
Session 9: Wine: Italy and Spain
Chianti Classico is one of Italy's most famous wines. Four bottles of Chianti Classico Vigneto Bellavista, 2006, from one of Tuscany's most iconic wine estates, Castello di Ama, is going under the hammer in Strauss & Co's specialist-curated listing of rare Italian and Spanish wines. Leading American wine critic Antonio Galloni describes it as a "masculine, authoritative wine" that is "all about the purity of the fruit and structure, both of which the Bellavista has in spades." The Wine Advocate, gave it a score of 96/100.
---
2021 Press Releases
---
December
November
October
September
August
July
June
May
April
March
February